Lee Carvello's Putting Challenge is finally here.
You have selected 3 wood.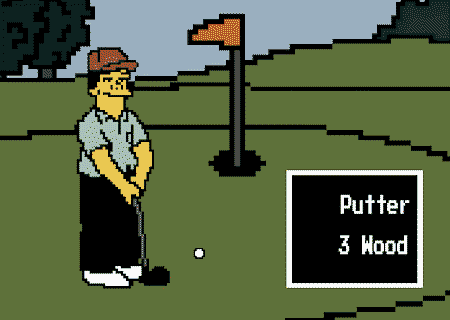 If you're anything like me you'll know how to get the ball straight to the parking lot where it belongs.
Indie developer Aaron Demeter launched Lee Carvello's Putting Challenge on itch.io this week with all the fanfare such a title deserves, but if you're unfamiliar with the Simpsons reference, I'll point you to this recap based on one of the writers real life experiences.
The Simpsons showrunner at the time, Bill Oakley has also tweeted out the link which of course gives it extra clout.
The game is super true to the original, and if you're a sucker for those details I'm sure you'll want to compare it side by site with the real thing.
If you're looking into creating some games yourself, this one is built on unity for the web (as with a lot of games on twitch), and truly, unity is a fantastic way to get into game development especially if you're keeping it simple with games like this one.
Might I suggest feather touch?