A handy script to reverse your codes indentation, for a harder life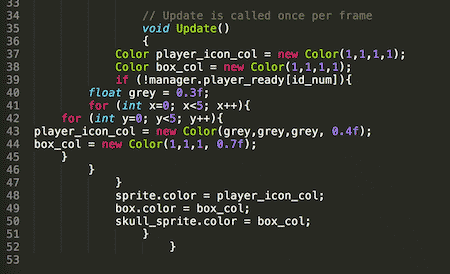 Have you been coding in easy mode? Well, now its time to flip into the upside-down, where your indents are backward and nothing makes sense.
This nifty shell script by game maker Andy Wallace will do, well, exactly as it says: reverse your code's indentation for a backward experience, making it the perfect tool to prank your friends, coworkers or your sober self after a night of drinking.
Honestly, it is surprising to me how tricky the indentation flip makes everything hard to read. Reverting your code would also make for a great hack day project, to impress your coworkers and ruin your chances of a raise.
Unapologetically, the project is signed off with this beautiful readme.
This is my first bash script and I am completely uninterested in feedback. Do not waste your time or mine.
Which fits into a long-running theme of belief, that you should make things for fun, and not worry what others are thinking!
NO! NOOOOOOOOOOO!!

WHY GAWD WHY!?https://t.co/NBsHQIt7Hz pic.twitter.com/6AoAm2043U

— Gant Laborde, DTM, GDE (@GantLaborde) July 21, 2020
That said, if you're interested in breaking into the bash script world, there are a few neat .sh tricks in the source on GitHub, although again you'll have to get used to that reverse indentation :D